If you missed the massively successful TwelveFold Ordinal drop by Yuga Labs, don't fret. There are a lot of awesome projects dropping on-chain, Bitcoin Ordinals are revolutionizing the entire digital art and collectible space, early users are creating artifacts and inscribing history on-chain. Ordinals are offering a wealth of new opportunities for creative artists and collectors alike.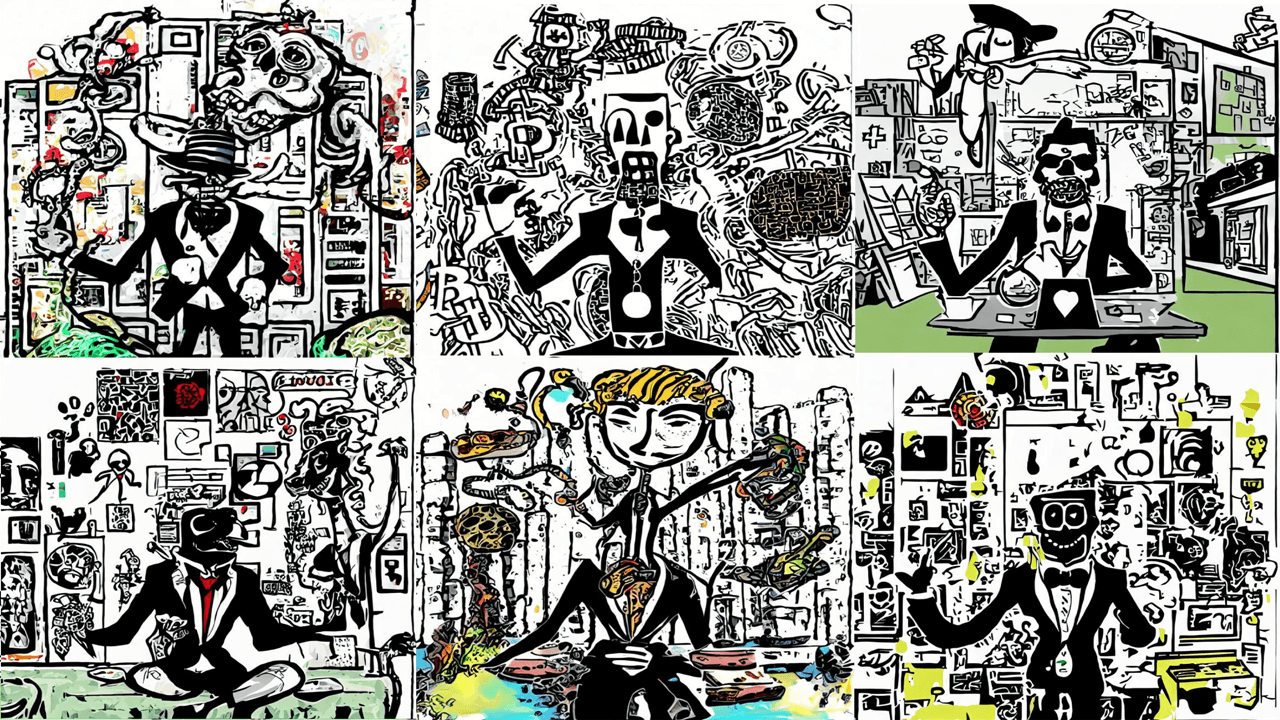 As single character-based NFTs with 10k barely-distinguishable variations are pumping hard, the FOMO may start to fade into obscurity as a new era dawns in the form of '1 off' Bitcoin Ordinals—ushering in a spectacular array of digital artwork that is immutable, and inscribed on-chain.
A Tumultuous Path to Digital Art Dominance
Despite some initial pushback, the momentum behind Bitcoin Ordinals is becoming unstoppable. The phenomenal potential of BTC Ordinals is evident in Yuga Labs' TwelveFold collection, which recently sold 300 inscriptions in a drop that raised a staggering $16.5 million.
The explosion of interest in these digital masterpieces has seen the total number of Ordinals inscriptions soar to over 500k, with millions paid to miners as fees. The data and momentum show no signs of slowing down either, as a jaw-dropping 25,000 inscriptions were recorded in a single day on March 1st.
In fact, a recent transaction saw someone swapping a CryptoPunk for an Ordinal Punk, with the floor price for the latter standing at $100,000.
Milkcrate, the creator of a trailblazing Ordinals project with one-of-a-kind – orange pill'ed artwork, recently took to Twitter to highlight the shift from mass-produced 10k variation NFTs to invaluable digital masterpieces. Milkcrate expressed this in a #deadapes Inscription #339150.
The Time is Now
As bitcoin inscriptions continue to redefine the boundaries of the art and collectable world, BTC Ordinals are set to become the gold standard in immutable digital art.
For those captivated by the potential of this revolutionary technology and eager not to miss the next wave of groundbreaking creations, the most effective way to stay informed and at the forefront is by keeping a close eye on these pioneering projects:
ordinalswallet.com

https://ordswap.io
Join Milkcrate in embracing the future of digital art with Bitcoin Ordinals and Voodling Series 1 — Dropping 4/22/23.
For the full press kit, including images, please click here.
###
About Milkcrate Designs
Milkcrate is pioneering ways to unleash creativity on-chain in the digital NFT space. For more information, please visit https://www.milkcratedesigns.com/
Twitter | Discord | Medium | Instagram
Milkcrate Contact
Randi Smith (Marketing and Sales Director)
sales@milkcratedesigns.com